MirandaMalevolent
age: [not shown]
sex: [not shown]
sexuality: [not shown]
location: Fords, New Jersey (United States)

Last online: January 11th, 2012, 2:14 pm
member since: July 30th, 2009
title: Starling






[this member's profile pictures are temporarily unavailable]
About Me





My name is Miranda;; and it's me against the world.



I'm Single. Make me smile.



I'm bi;; don't like it not my problem.



I may be 19 but don't go creepin'.



I look with an open mind;; and feel with an open heart.



Hopefully, you'll remember my name.



But be sure to keep it out of your mouth if you don't like the taste of wire



youranimosity;;Fucking IM me there (:
Likes

Random Facts about MirandaMalevolent."






I've had a bad past.

My best friend is KatieKat."

Art is my absolute life.

I'd be dead with out some of my friends.

I'm not your average girl, I have issues and problems. I'm not afraid to admit that

I don't talk shit, I prefer to tell you in person.

I hate liars, and bullshitters. They are a waste of my time.

Same goes for every fake bitch out there.

I can be a major bitch.

I'm obnoxious.

Don't like? Who asked you?

I love to read, I'm a huge bookworm.

My favorite colors are blue, lime green, and orange.

The funny part about that is that I'm partcially color blind (:

Go figure right?

I absolutely love Italian food.

I'm 50% German, 10% Irish, 10% English, and 20% Italian.

Most people nowadays are ignorant fucks, who use words that make me want to smack them.

I absolutely love all music.

There isn't one part of my life I can't find a song lyric to describe.

I love just standing in the rain





Personality Disorder Test Scores



Disorder | Rating

Paranoid: High

Schizoid: Low

Schizotypal: Moderate

Antisocial: High

Borderline: Very High

Histrionic: High

Narcissistic: Moderate

Avoidant: High

Dependent: Very High

Obsessive-Compulsive: High
Dislikes

Just remember, the same with a spectacular vogue magazine, remember that no matter how close you follow the jumps to page whatever. No matter how careful you are, there's going to be the sense you missed something, the collapsed feeling under your skin that you didn't experience it at all. There's that fallen heart feeling that you rushed right through the moments where you should have been paying attention. Well, get used to that feeling. That's how your whole life will feel someday. This is all practice. None of this matters. We're just warming up, right?






All I'm saying is, Live you life right before it's to late.
Favorite Music

I listen to most anything. If it's got a beat I like I'm in.

I
Favorite Movies

Tuck Everlasting

Ever After

North Country

Twilight

All the Harry Potter movies

Lion King 1 &+ 2

The Missing

Center Stage 2

Dirty Dancing: Havanna Nights

Different Anime movies



And so many others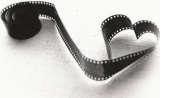 Favorite Books

Pleasure Unbound and the rest of the Demonica Series

All three Warriors series

1st to Die and the other James Patterson books in that series

The Twilight series

The Dirty Secrets Club

Dead Before Dark

The DaVinci Code

Angels and Demons



And loads more.