ShaynTheVillain
age: 20
sex: female
sexuality: gay
location: S.f, California (United States)

Last online: February 26th, 2013, 3:35 pm
member since: February 18th, 2012
title: Starling






View ShaynTheVillain's Gallery (3 pictures)
About Me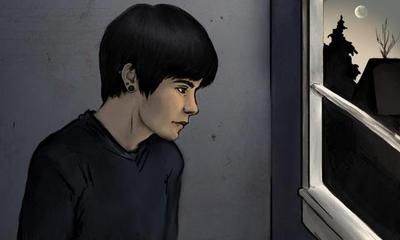 Shayn. 20. Single. I like chicks.


I'm intelligent. I'm dignified. I like girls with class. I'm a hopeless romantic, an artist, a writer, among many other things.


I currently am a University of Phoenix student pursuing my associates degree in web design. Upon completion I plan on getting my bachelors degree in graphic design.


I like to live life to the fullest. I love making new friends and am very open minded. I treasure the smallest things in life, because I value the small things that bring joy to people.


I'm a prop 215 patient in California. Ganja keeps me sane

Reading is my life, I am an aspiring author and hope to one day make an impact on someone through words. I believe words play a powerful role in life.


I'm a "bookworm", I love to read. I guess I can be classified as a total "geek" because I also love to learn. In my opinion, knowledge is power. If I don't know the answer to something I immediately research it (haha).


I love video games, I have the newer XBOX 360


I'm NOT interested in talking to anyone under 18, I would like to talk to people my own age or older. I don't care how mature you claim to be.



I like people who spell their words out, not "typ like dis".


I like people who know how to have an intellectual conversation.




Hopefully I can meet someone interesting.